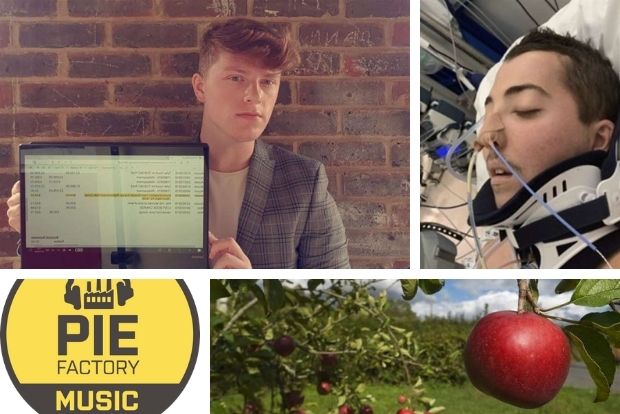 A University of Kent graduate says his degree is being withheld because he's refusing to pay £17.
Joshua Ingle from Northfleet has been asked to contribute towards the cost of repairing a damaged sofa in his student accommodation.
He says he wasn't responsible and is refusing to pay up - hear from our reporter Will Payne who covered this story.
Also in the podcast, a music project in Thanet says it's had a huge increase in referrals of young people needing support with their mental health during the pandemic.
Pie Factory Music are now fundraising so they can provide counselling.
Hear from the mum or a young man from Cranbrook who's facing a long road to recovery after suffering spinal damage when he dived into a swimming pool.
And, Kentish apples are starting to appear in our supermarkets, we've been speaking to a grower in the county.