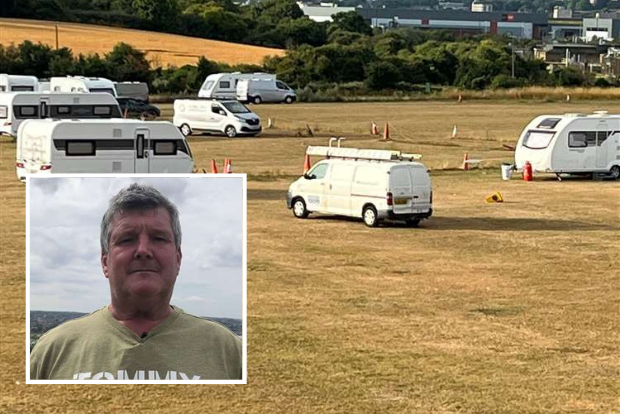 A group of travellers who allegedly broke onto land in Medway have been given a deadline to leave.
The land near Upnor is used to host a popular boot fair and the owner says he'll be out of pocket if it can't go ahead this weekend.
Hear from Mark Greenfield.
Also in today's podcast, officials have confirmed a Tonbridge man who was killed by a rotating helicopter blade in Greece was NOT taking a selfie at the time.
22-year-old Jack Fenton's friends and family have criticised reports suggesting he wasn't being careful enough.
A Medway mum fears her daughter could spend the rest of her life in a wheelchair after a number of medical appointments were cancelled during Covid.
Hallie was born in March 2019 and found to have congenital muscular dystrophy which affects muscle strength and tone.
Here mum Rachael has been speaking to our reporter Nicola Jordan.
A new bit of tech has been installed off the coast of Kent to check what the water quality's like for anyone going swimming in the sea.
If all goes to plan, the device will test the water every few minutes and the results will be displayed online.
We've been speaking to Nick Mills from Southern Water.
And, bosses at a Kent wildlife park are hoping to start a breeding programme for their new Indian Rhino.
A five year-old male called Orys has already arrived at Port Lympne near Hythe, after moving from a zoo in Switzerland.