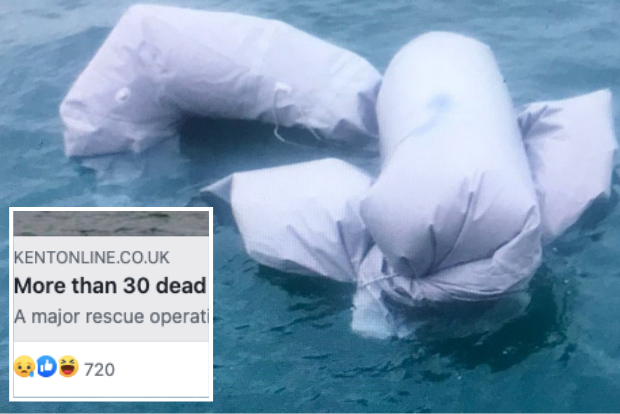 A week on from the tragedy in the Channel which saw 27 men, women and children lose their lives, we decided to confront those on social media who reacted to it with a laughing emoji.
The people died when the small boat they were in sank as it tried to reach the UK from France.
While many reacted with anger and heartbreak, a number posted the cartoon laughing face on Facebook while reacting to a story we had shared.
Hear from KentOnline editor Ed McConnell who decided to message some of them to find out why.
Also in today's podcast, detectives investigating the disappearance of a mum-of-two from Kent say they have found her car.
Forensic teams have also been spotted at a property not far from where Alexandra Morgan was last seen - our reporter Sean McPolin has the latest.
Find out why lecturers at the University of Kent have gone on strike today.
An Insulate Britain protester from Kent says the idea of going to prison 'frightens the life' out of him.
Biff Whipster has been arrested 17 times in two months for blocking roads as part of the group's climate campaign.
As Childline reveals last December was the loneliest month for children contacting their helpline, a young woman from Dartford has spoken about how the charity saved her life.
Hear Hollie's story - the number for Childline if you need it is 0800 1111.
And in sport, a Maidstone footballer was among four to score a hattrick for England last night in Women's World Cup qualifying against Latvia.