Episodes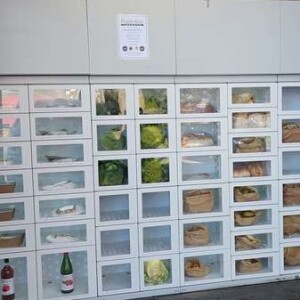 Monday Nov 21, 2022
Monday Nov 21, 2022
A Kent farm shop owner is urging us to shop local to help British farmers survive the cost of living crisis.
Amber Furnival runs a store on Romney Marsh but says she was 'disheartened' after going a whole day without a single customer.
The farm store opened in 2020 and only stocks British produce which does cost a bit more.
Also in today's podcast, as the World Cup gets underway in Qatar, it's feared there could be an increase in domestic abuse here in Kent.
Victims are being urged to contact the police or reach out to charities to get help if they're facing violence because of the football.
Hear from Emma Craigie from Whitehead Monckton solicitors in Maidstone.
A government minister says as far as he knows the death of an asylum seeker was not caused by conditions at a processing centre in Manston.
A man being held at the site in Thanet became ill and passed away in hospital over the weekend.
A Sittingbourne woman says she fears for her family's health because of the amount of mould in their home.
Vicky Norman has lived in the property in Murston for the past eight years and says it's always been a problem.
Elsewhere, cars have been vandalised along a road in Strood after a party advertised on social media got out of control.
Details for the 16-year-old's birthday at Kitchener Road were shared on Snapchat and as many as 150 teenagers showed up.
Councillor Zoe Van Dyke, who lives on the street, has been speaking to us about what happened.
It's been a year since work began on revamping the Stockbury roundabout - and bosses say good progress is being made. 
The hot and dry summer allowed crews to race ahead of schedule and the flyover is expected to be in place by the middle of next year 
Our reporter's been chatting with Dan Rollinson who's from National Highways.
And in football, hear from a very frustrated Gillingham manager as his side drop into the League Two relegation zone after losing to Newport at the weekend.