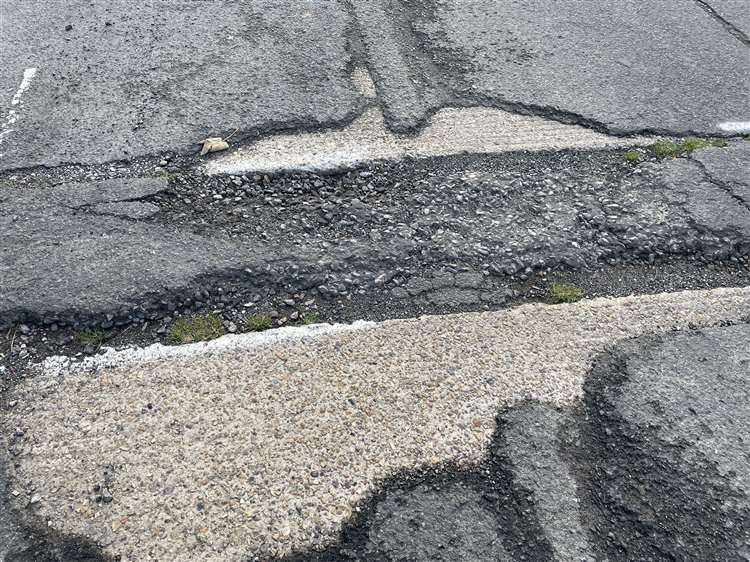 People living on a road in Ashford say people could be injured and vehicles damaged because it is in such a poor state.
More than 300 people have signed a petition calling for Jemmett Road to be resurfaced. Hear from our reporter Alex Jee who has been covering the story.
Also in today's podcast, the number of Covid patients in Kent's hospitals has hit an eight month high.
Hear from the chief executive of the NHS as there's another call for all eligible people to have a booster jab in a bid to ease pressure on the health service this winter.
A search is under way for a rare dog thought to have been stolen from a van at Bluewater.
Björn disappeared while his owners popped into the shopping centre on their way home at the weekend.
Michael Fox and Johanna Kerwien say they are desperate for the two-year-old Russian bolonka to be found.
Strictly head judge Shirley Ballas has been chatting to our sister radio station kmfm about appearing in panto in Kent this Christmas.
And, the Gillingham boss was not happy with the referee following their draw with Cheltenham Town in the FA Cup at the weekend.
Hear what he had to say to our reporter Luke Cawdell after the game at Priestfield.