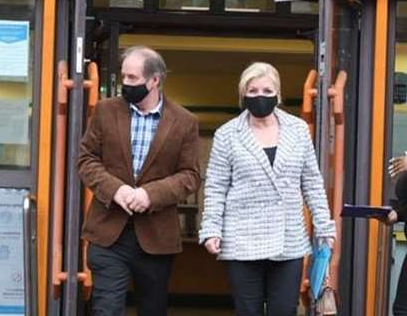 A couple, who now live in Ramsgate, have denied carrying out a campaign of harassment against a former neighbour.
The pair have been accused of over-watering plants to flood an alleyway and setting up props and dolls. We have the details of what's happened in court.
Also in today's podcast, we're being urged to get a Covid test before heading out to celebrate the new year in Kent tonight.
But it's thought more people will be seeing in 2022 at home - hear from the Night Time Industries Association who say it's been an incredibly tough time.
The Archbishop of Canterbury's urging us to think more about each other.
Justin Welby has a new year message for people in the county.
And, Gillingham are finally back in football action this weekend after their Christmas fixtures were postponed because of Covid outbreaks.
Hear from manager Steve Evans ahead of their trip to MD Dons.