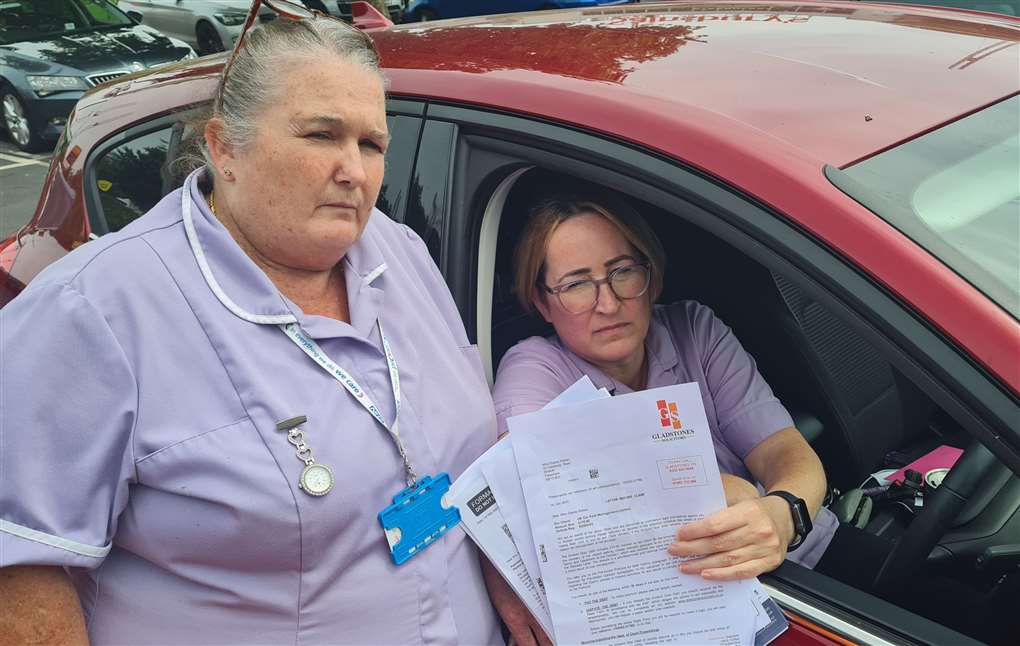 Two NHS workers are refusing to pay parking fines they were given while caring for a dying Covid patient in Canterbury.
The pair say they are now being chased by bailiffs after leaving their cars in a parking bay near a flat on Stonebridge Road.
Hear from our reporter Lydia Chantler-Hicks who's been covering the story.
Also in today's podcast, water is slowly returning to thousands of homes and businesses on the Isle of Sheppey following two days without supplies.
Bursts on the main pipe supplying the island have been the cause of the problem.
Hear from reporters John Nurden and Jamie Long who're both on the island, and a from a taxi firm that's been getting supplies to the most vulnerable.
The MP for Tonbridge and Malling has been trying to gather more support from colleagues after making it into the final six of the Conservative leadership contest.
Tom Tugendhat got 37 votes yesterday and also has the backing of the leader of the county council.
It's feared children's health could be at risk if they're out playing sport in the hot weather in Kent this weekend.
A football club in Medway has decided to cancel a tournament they had planned, after an amber warning for extreme heat was issued by the Met Office.
And, a statue of Christopher Marlowe planned for Canterbury has been described as looking more like a 'scary marine creature from Pirates of the Caribbean'.
Critics of the design are calling for the sculpture of the 16th century dramatist to better resemble his likeness - rather than a piece made of recycled steel.