Episodes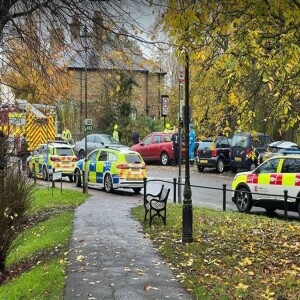 Tuesday Nov 29, 2022
Tuesday Nov 29, 2022
More than 18 months after a serving Met police officer from Kent killed Sarah Everard, further changes are being made at the UK's biggest police force.
An anonymous hotline has been set up to report corrupt or abusive officers.
Hear from the man who's going to be leading a new command group.
Also in today's podcast, our reporter Sam Lennon has been in Sandwich where a large emergency response was spotted earlier.
He has a statement from police.
The government says a 'robust' screening process has been set up following concerns about an outbreak of diphtheria at an asylum processing centre in Kent.
50 cases have been confirmed, and a man who died after being held at the Manston site also had the disease.
We've been speaking to the man behind plans for film studios in Ashford.
Mark Quinn has revealed when work should be getting under way and what it'll bring to the town.
Firefighters have told the KentOnline Podcast they have been to more than 200 accidental kitchen fires so far this year.
And now they want us to try and reduce that number. Hear about their latest campaign.
A Whitstable man who was told he was too skinny to be a professional footballer has now won a major body building competition.
Tom Thorman has been speaking to our reporter Brad Harper.
And in sport, find out who Gillingham could play in the third round of the FA Cup.
The draw was made last night, although Neil Harris' side still need to beat Dagenham and Redbridge in a replay.