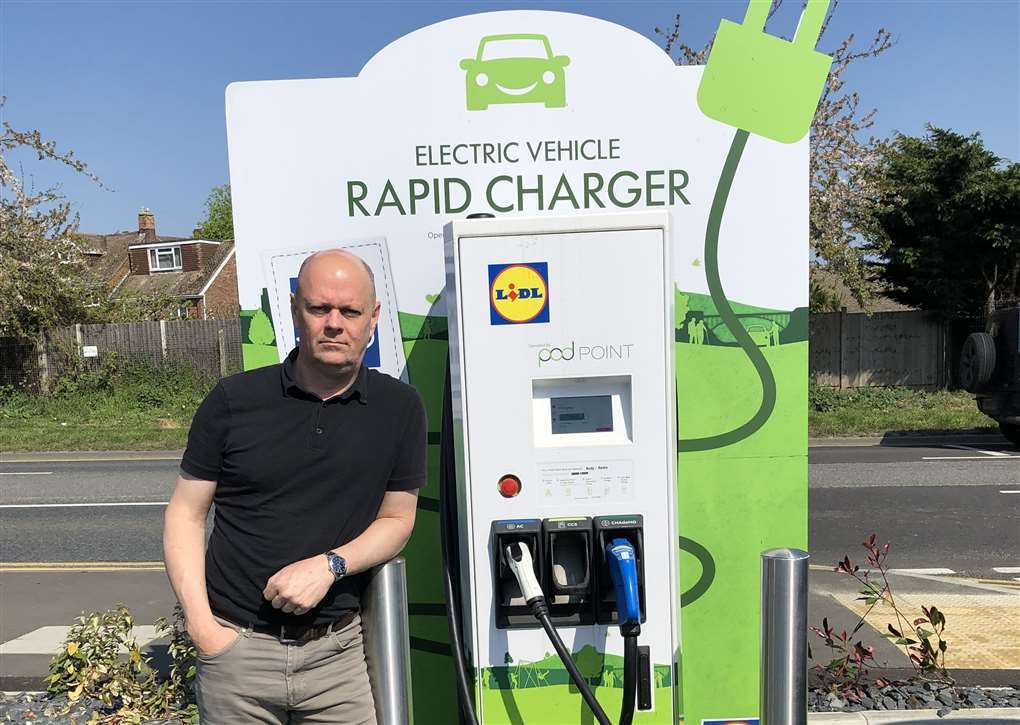 A driver of an electric car has been fined for staying too long in a supermarket car park to charge it.
Find out where James Piddock was and how much he was told to pay.
Also in today's podcast, it's emerged a man suspected of killing his wife at a tattoo studio in Canterbury before taking his own life died from a stab wound to the stomach.
An inquest has opened into the death of Catalin Micu who was found at GothInk studio in the city earlier this month.
Hear from our reporter Brad Harper who was at today's hearing.
An app's being launched that identifies the safest routes in and around Ashford town centre.
Streetwise tells you which areas have CCTV, good street lighting and high footfall.
A Kent business expert is warning cyber attacks are becoming more common and sophisticated as we move towards a cashless society.
There's been a lot of talk about the issue, after a story on Kent Online revealed how frustrated pensioners claimed pay-by-phone car parks in Canterbury, Herne Bay and Whitstable were ageist.
Gillingham fans and players are getting ready for an incredibly tense final game of the season...
Tomorrow's result will determine whether they're relegated from league one - or complete the great escape.
Hear from the manager, Neil Harris, and captain, Stuart O'Keefe.