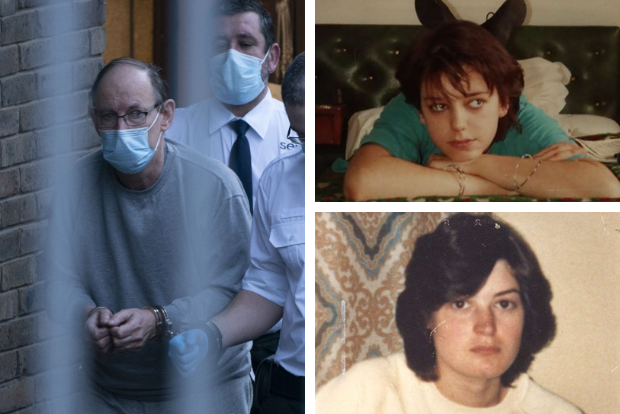 A man who murdered two women in Kent more than 30 years ago has been told he'll die in prison.
David Fuller killed Wendy Knell and Caroline Pierce in Tunbridge Wells in 1987.
The crimes went unsolved for decades until advances in DNA technology led to the 67-year-old's arrested at his home in Heathfield in East Sussex last December.
As officers searched the property they discovered evidence he had also abuse the bodies of almost 100 women in mortuaries at hospitals where he worked as an electrician.
At Maidstone Crown Court he was sentenced to 12 years for those crimes to run concurrently with two whole life orders.
Hear reaction from outside the court.
Also in today's podcast, you'll now need a Covid pass to get into nightclubs, football stadiums and concert venues.
The idea was voted in by MPs last night, despite almost 100 Conservatives rebelling against the Government.
And, as the hospitality sector suffers from cancelled Christmas bookings in light of the spread of the Omicron variant, we speak to a hotel manager and pub boss on how they think the festive period will pan out.
It's been revealed Dartford has the highest rate of homelessness in Kent - with one in every 172 people without permanent accommodation.
Hear from charity Shelter who have released the data.
The man who set up the Street Soccer Foundation speaks to us about a charity match they'll staging at Maidstone's Gallagher Stadium this week.
A number of celebrities will be taking part to help raise funds for the work they do in schools.
And, find out if Kent's Zak Crawley has made it into the England side for the second Ashes Test in Australia.