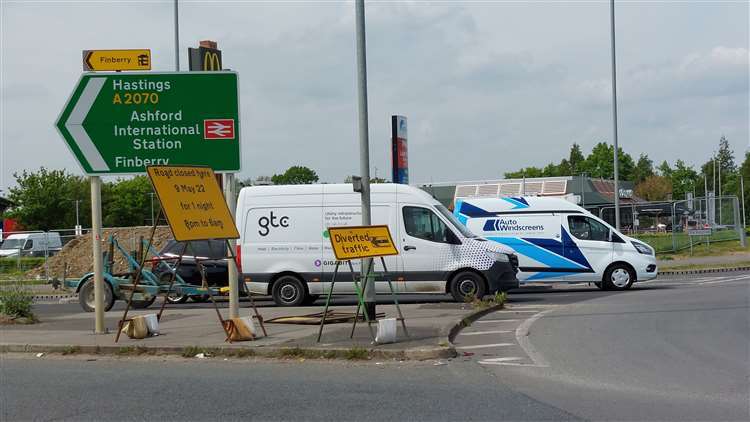 Work to replace a busy roundabout in Ashford with traffic lights has finally started after being delayed twice because of Operation Brock on the nearby M20.
The A2070 will be reduced to one lane in both directions from the Sevington 'Jet Roundabout' to the Cloverleaf Roundabout for six weeks while it's done.
Hear from news editor Dan Wright.
Also in today's podcast, the jury at the trial of a man accused of murdering Kent PCSO Julia James have visited the spot where she was killed.
We've got reaction to the Queen's speech setting out the government's plans for the next year.
Jo James from the Kent Invicta Chamber of Commerce has been telling us what she thinks about the idea of reviving our high streets.
As the cost of living crisis continues, we've been hearing from a charity shop in Ashford which has decided to sell everything - including wedding dresses - for £1.
A Swanley swimming teacher has also spoken about her fears that fewer children are learning to swim as parents can't afford lessons.
And in football, Gillingham have confirmed they're freezing their season ticket prices after being relegated to league two.
The club's chairman Paul Scally has written a letter to fans, and says work to find investors is ongoing.