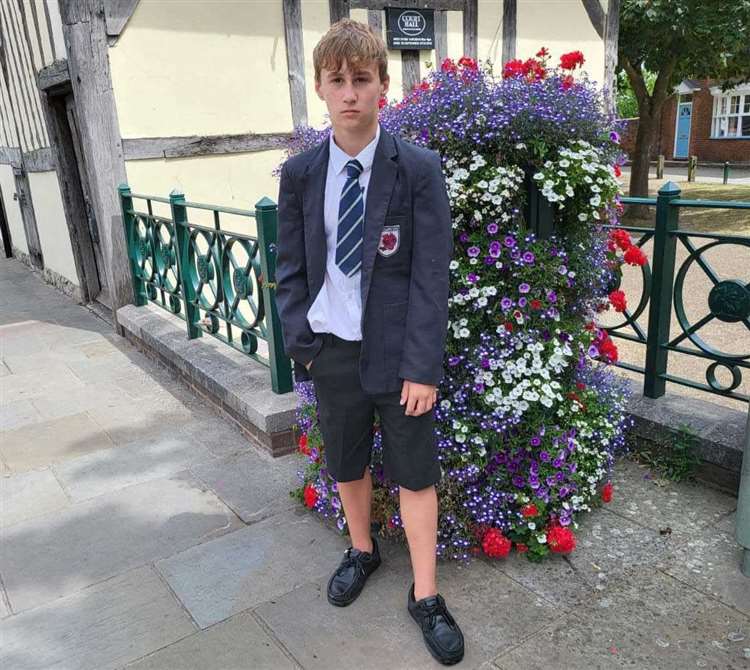 A boy has been put in isolation after turning up to school wearing shorts during the heatwave.
Harrison Utting was sent to a special room as punishment for breaking the uniform policy in place at Westlands School in Sittingbourne.
Hear the school's response and find out how you have been voting in a poll within the story.
Also in today's podcast, it's been a second day of no water for many living on the Isle of Sheppey.
Reporter John Nurden explains why supplies have remain disrupted.
With temperatures set to reach record highs in Kent this week, an expert says it's time we take serious action on climate change.
A rare amber alert has been issued by forecasters from Sunday until the end of Tuesday because it's going to get so hot - hear from a Green councillor.
The race to be the new leader of the Conservative Party - and with that, Prime Minister - is continuing with Kent's Tom Tugendhat in the running.
MPs are voting for the first time to whittle down the list of eight contenders.
A Canterbury woman who struggles to make ends meet most months is urging whoever takes over at Number 10 to get a real grasp on the cost of living crisis.
We've been chatting to Karen ahead of the government's first cost of living payment arriving in the bank accounts of low income families.
A short film hoping to raise awareness of mental health has had its UK premier in Folkestone.
We've been speaking to the chief exec of South Kent Mind.
And, a non-league team from Gravesend has come runner up in the Diversity Football Festival.