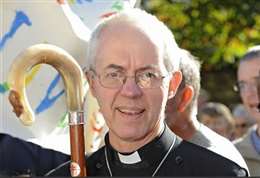 The Archbishop of Canterbury has written an open letter apologising for the 'shameful' actions of the church over child sexual abuse.
An independent report has been published today, and says the Church of England chose to put the reputation of clergy before protecting children and young people.
Also in today's podcast, more covid cases have been reported at schools in Kent.
We speak to an expert at the RSPCA as the charity launch their Adoptober campaign. They are concerned the number of people buying puppies in lockdown could lead to an animal welfare crisis.
And, the what do you think of a Kent marathon? It's being discussed as a potential way of boosting tourism after the pandemic.