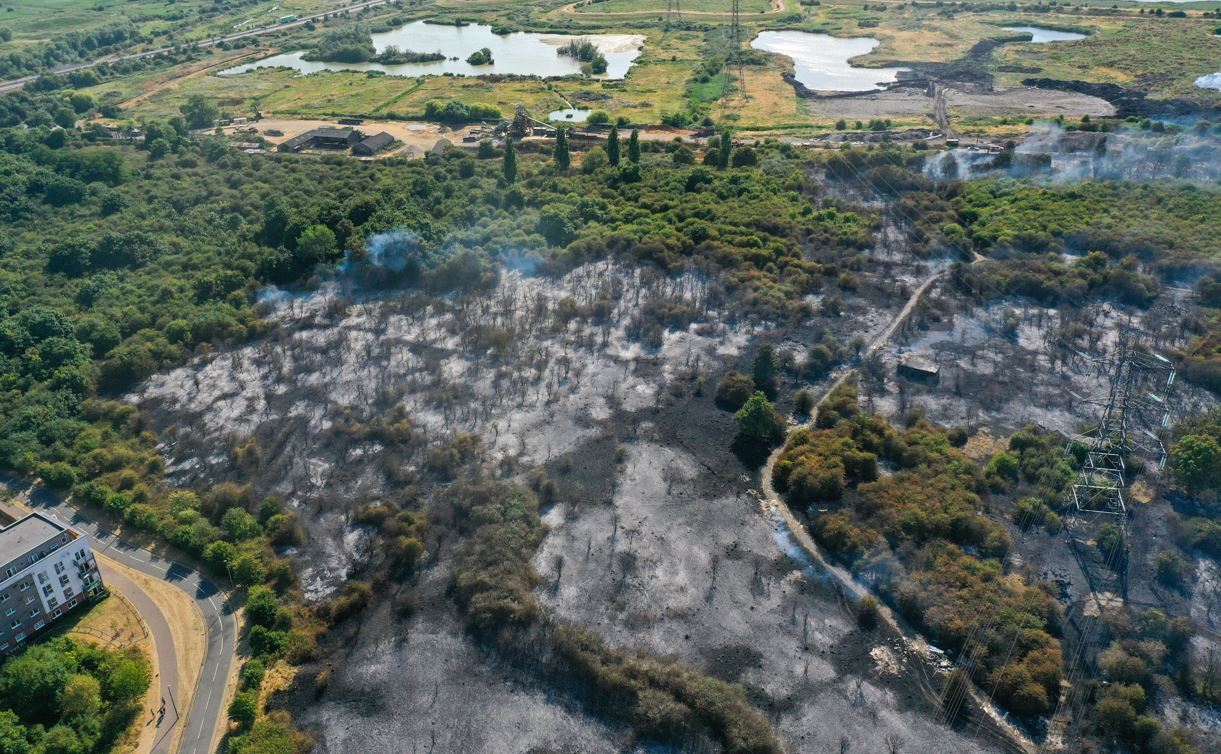 Firefighters have spent today continuing to tackle devastating wildfires in Kent.
They broke out around Dartford on the hottest day of the year, destroying large areas of land.
Hear from our reporter Sean Delaney who went to the scene of one, we've also heard from Kent Fire and Rescue Service.
Meantime, several villages in Kent are without water as the heatwave continues.
Lee Dance from South East Water has been on the podcast to apologise.
Also in today's episode, there are calls for something to be done about teenagers gathering at a lake in Greenhithe after a duckling was reportedly stoned to death.
People living near St Clements Lake say young people are travelling down from London and vandalising the area.
More than 1,500 people have signed a schoolboy's petition calling for bus routes in west Kent not to be scrapped.
The Bennett Memorial pupil says he'd struggle to get to class using public transport from September as a number of routes are being cut.
Hear about Jason Manford's epic journey to Kent.
The comedian was performing in Margate last night - but ended up having to pay more than £200 in taxi to get there - find out why.
And, hear from the head of youth development at Gravesend's Punjab United ahead of England's quarter final game against Spain in the women's Euros.