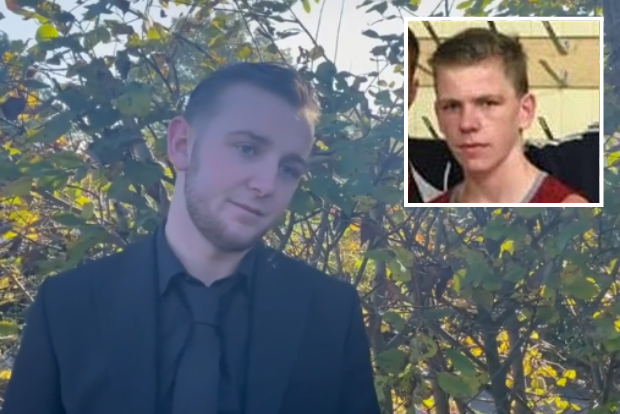 The best friend of a dad-to-be who was killed in a crash along with three other men has paid tribute at his funeral.
18-year-old Jacko Cosgrove was in the vehicle which hit a tree on Lenham Road near Headcorn last month as the group travelled to watch at Tyson Fury fight on TV.
Patrick Cash has described his friend as a 'jolly person' as a service was held at Holy Family Church in Park Wood, Maidstone.
Also in today's podcast, an asylum charity is calling for safe routes to the UK for refugees to be put in place before the harsh winter weather sets in.
Bridget Chapman from Kent Refugee Action Network has been speaking after figures revealed more than 20,000 people have made the dangerous crossing via the Channel in small boats so far this year.
As Cop26 continues in Glasgow, find out what's being doing to deal with litter that ends up in the River Thames in Kent.
All this week we're showcasing people in Kent who are doing their bit to tackle climate change and improve the environment - today we shine a spotlight on the Port of London Authority.
A Deal man who struggled to have a baby with his partner has revealed how couples often feel 'isolated' and 'forgotten about'.
Toby Trice had been trying to conceive for four years and has spoken out as part of National Fertility Week.
And, Little Mix have been chatting to our sister radio station kmfm ahead of the launch of their new album.
Between Us is out next week and marks their 10th anniversary.